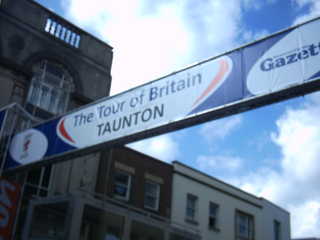 The Tour of Britain started today!
Coverage is free-to-air on itv4 (28e) and it's at 7pm BST most nights, except for 7.30pm on Sunday, 8pm Wednesday and 10.30pm(???) Thursday. TV times are shown on the itv Cycling web page.
It's Britain's top race and comes to Somerset for two key days this year just before the race-finishing 92km London circuit stage next Saturday.
Is it on TV anywhere else? I didn't find it yet. I guess the Vuelta is more attractive for most broadcasters who are going to show cycle racing.